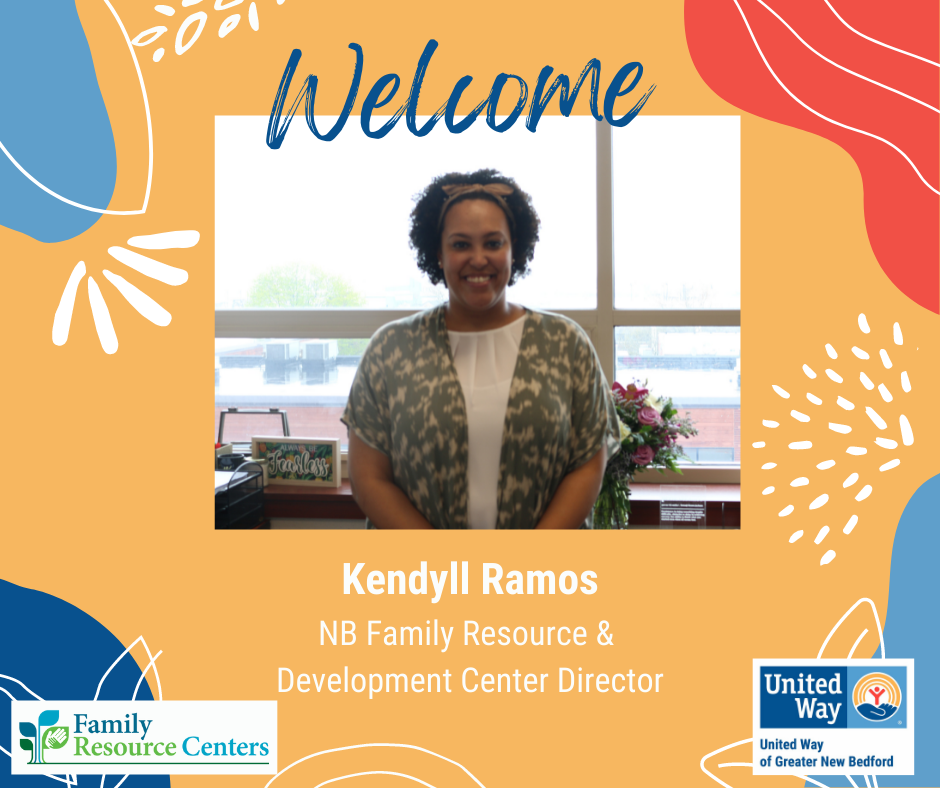 United Way of Greater New Bedford is proud to welcome Kendyll Ramos as the Family Resource & Development Center Program Director.
The Family Resource and Development is funded by the Massachusetts Department of Children and Families. United Way has operated the center since 2007 which provides valuable resources and services to support parents and caregivers with the ultimate goal of reducing child abuse and neglect.  The Family Resource Center (FRC) is a single point of entry to access community-based, culturally competent family support services. The FRC helps families focus on strengthening their bonds, connecting to others, and engaging in their communities.  Services include case management, referrals, support groups and parent education programs.
Kendyll joins the United Way team after serving as the Lead Program Director for The Key Program at the Department of Children and Families New Bedford area office. Ramos holds a Master in Social Work (MSW) from Bridgewater State University and a BA from University of Massachusetts Dartmouth. She currently serves on the Board of Directors for the YWCA and the Department of Children and Families area office Advisory Board. She also serves on the Alumni Support Fund Committee for Global Learning Charter Public Schools.
"I am so excited to welcome Kendyll to United Way of Greater New Bedford to lead our Family Center team," said Michelle N. Hantman, President & CEO. "Under her leadership, I am confident we will not only expand partnerships but also enhance the experience of families visiting the center."